✨ Giveaway Event ✨
Update!
Thank you to everyone who donated, we raised a total of $1186.96 and this will go a long way to help us on our journey to becoming a non-profit!
Winners will be receiving emails in the next couple of days and we will arrange for your prizes to be distributed. Thank you!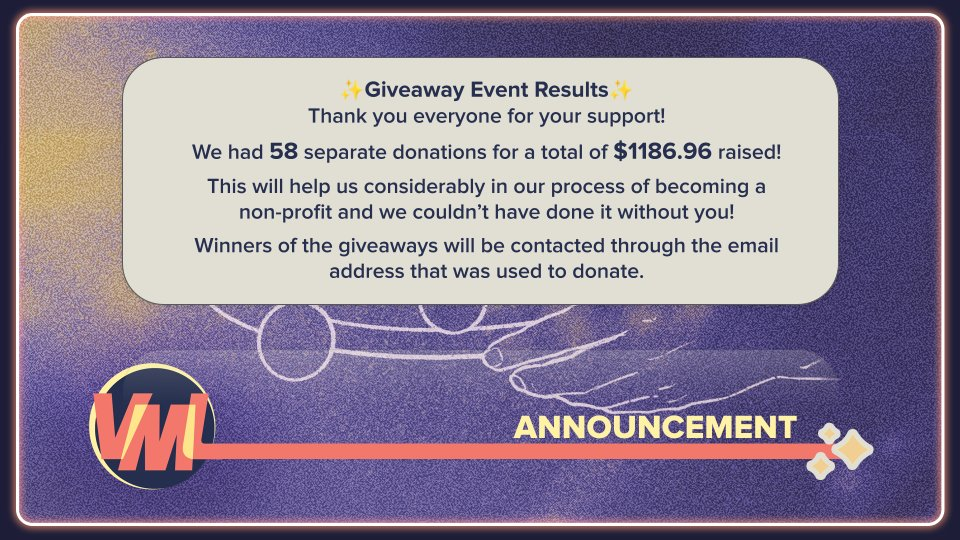 ---
We're fundraising to help cover costs of the VML becoming a non-profit organisation, and we'll be hosting a giveaway with lots of prize packages up for grabs, including sealed product, gaming accessories, and coaching packages!
To be eligible for a giveaway, make a donation, minimum $10 for coaching packages and $5 for all other prizes.
Winners will be picked on September 4, 2023 and contacted through Paypal information.
Thank you everyone for your support!
Prize Packages
We'll be updating this with all the prizes that are available through their giveaway. Thank you to all our wonderful donors for making this possible!
---
Thank you Nicole and Jim for donating three Dominaria United collector boosters and a box topper!
---
Limited expert and host of the Drafting Archetypes podcast, Sam Black has kindly donated a 30 minute coaching session 🙂 His work is fantastic and definitely check out Drafting Archetypes, I'm personally a big fan!
---
The wonderful @masoneclark has generously donated TWO 60 minute coaching sessions up for grabs! Mason has been absolutely killing it in Magic recently and many have benefited from his coaching, and we'll be adding two lucky folks to this list!
---
Good Luck HIgh Five (GLHF) has donated two grab bags of gaming supplies (playmats, deckbox, sleeves, etc.)! GLHF has been longtime sponsors and supporters of the VML and they put out fantastic content for the Magic community, including podcasts and Youtube!
---
Jarvis Yu has also donated TWO 60 minute coaching sessions. Jarvis's coaching has helped many improve, he's usually available through Metafy, and he can be found on Twitch and Youtube putting out lots of wonderful Magic content!
---
We have one 2-hour coaching session with Dom Harvey up for grabs also! An amulet titan expert and owner of the most definitive amulet guide, he just got back from Barcelona off an incredible top 4 finish with his iconic deck. Dom is also the co-host of Dominaria' Judgement, a fantastic podcast for competitive constructed play.
---
Demonic Trader, a Canadian MTG marketplace for buyers and sellers has generously donated a Cute to Brute Secret Lair! If you're looking to unlock the value of your collection, definitely check them out – they have been working very hard to build tools for individual sellers and vendors alike!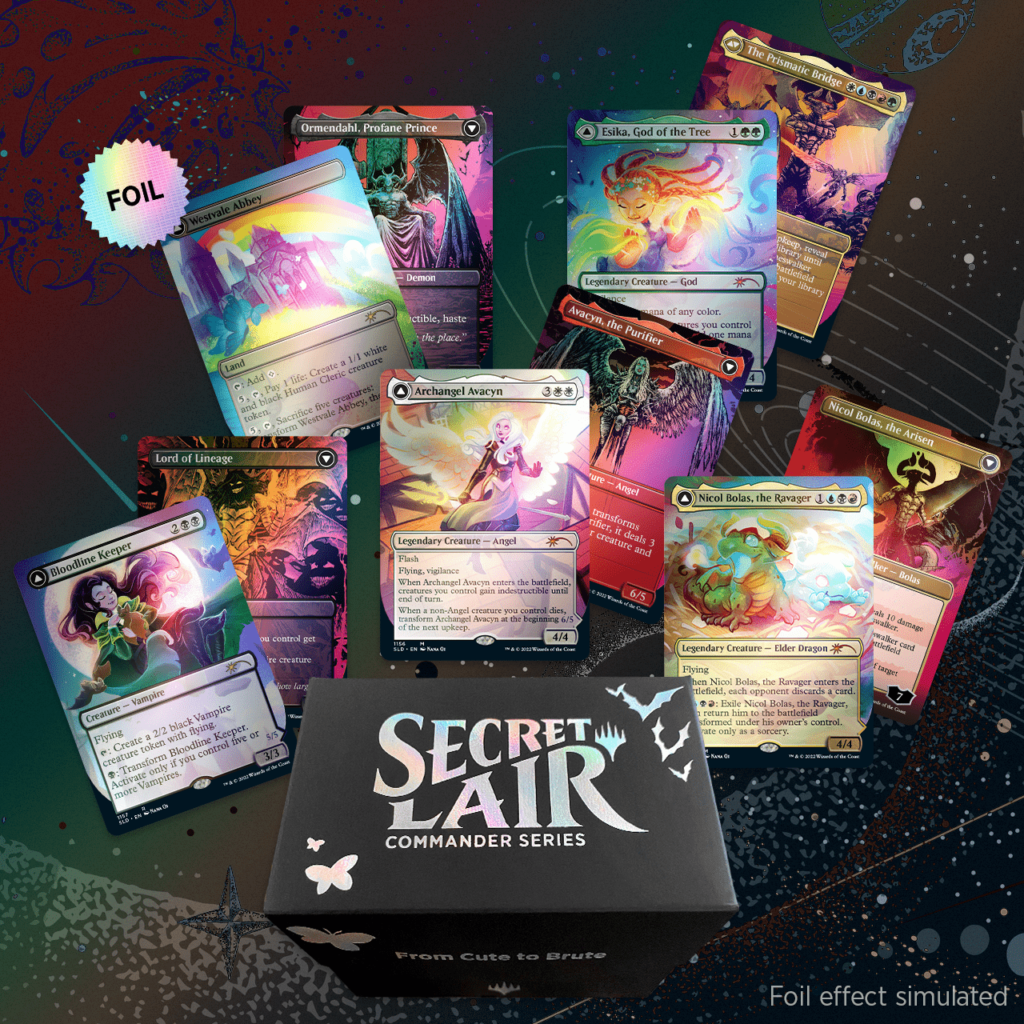 ---
We also have some wonderful Ultimate Guard products coming from @ShudderMTG and @tronisbad!
---
We have three fantastic VML mats up for grabs!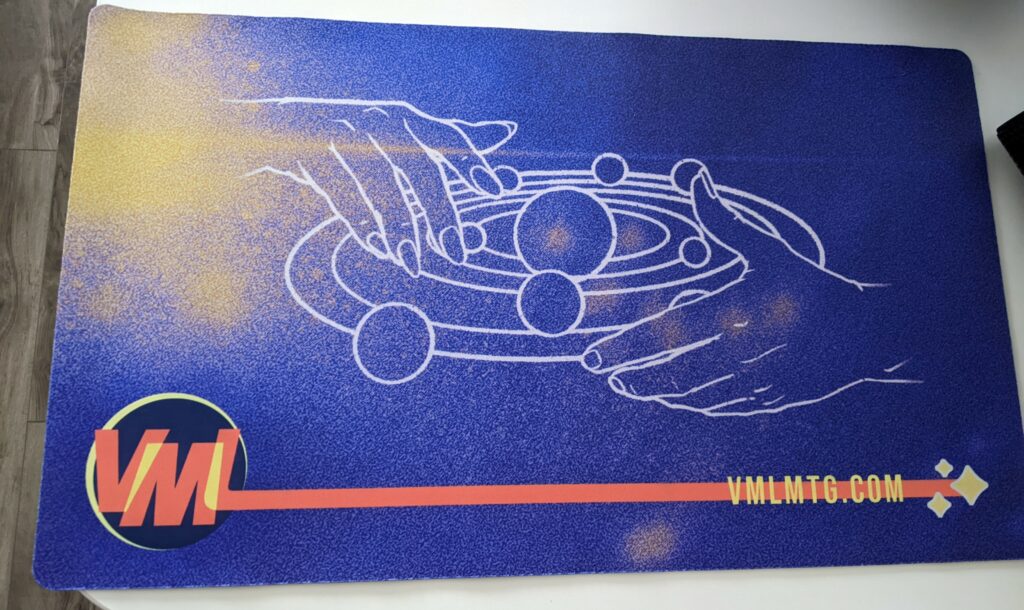 ---
@NoorSin314 is adding a 1-hr coaching session to the mix, focussing on either limited or Pioneer Lotus Field! She is the organiser for @SanctumOfAll, valued member of the VML community, and made day 2 of multiple PTs. Her insights in limited and Pioneer can definitely help players level up!
---
Thank you @NileJoanRivers for donating a March of the Machine draft booster box to the giveaway! 🙂 Please check out Nile on the VML Stream Team and her own Twitch at https://www.twitch.tv/nilejoanrivers!