The VML at Magic 30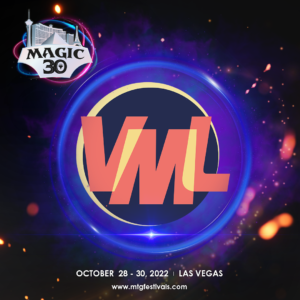 We are incredibly excited to be attending Magic 30, the celebration of Magic's 30th Anniversary hosted by Wizards of the Coast in Las Vegas. We'll be hosting some special events as well as running our own play area. Come hang out and play Magic with new friends and old!
VML Presents: Hallowe'en Innistrad Sealed
Innistrad is known for being the spooookiest plane, and after the success of Season 6: Innistrad we are proud to present a unique Sealed deck experience at Magic 30!
Every player will receive 7 packs – one of each Innistrad set, going all the way back to the original Innistrad from 2011! You'll then build 40-card limited decks and battle it out for prizes.
There will be one flight every day of the festival, an everyone is welcome to join – registration is through the Magic 30 event page.
The VML Play Space
We'll also have an area for our community members to hang out – come and meet other VMLers, and play some fun and friendly games! We will bring some EDH precons to lend out, plus there will be a chance to get your hands on some VML merch and meet some special guests.
Community Hub
The VML area will be staffed throughout the event and will be a welcoming port of call for the community. There will always be a friendly face here so come and say hi to us!
Can anyone join these events?
Yes! Unlike our online league series, the VML events at Magic 30 are open to everyone. Similarly, our play space is welcoming to all. We would ask of course that all attendees behave appropriately and respectfully so that everyone can have fun.